We fix hail damage to properties in Billings, Montana
and Northern Wyoming
As a home or business owner in Billings, MT, you're probably no stranger to harsh winters and brutal storms that can wreak havoc on your property. If you're dealing with hail damage in the wake of a recent storm, call C's Exterior Designs for help. Our hail damage repair services are designed to restore your property and help you minimize loss following a major weather-related event.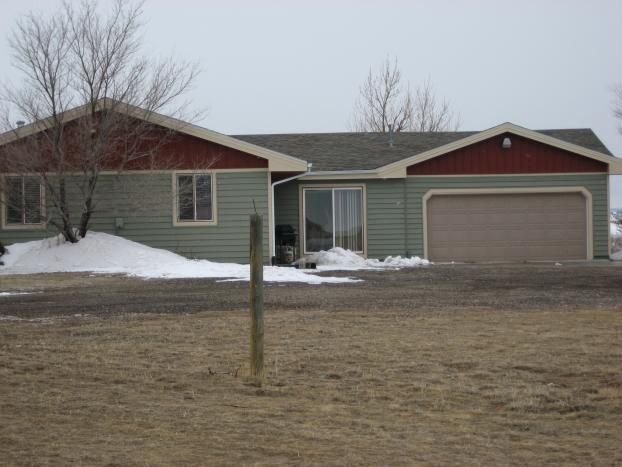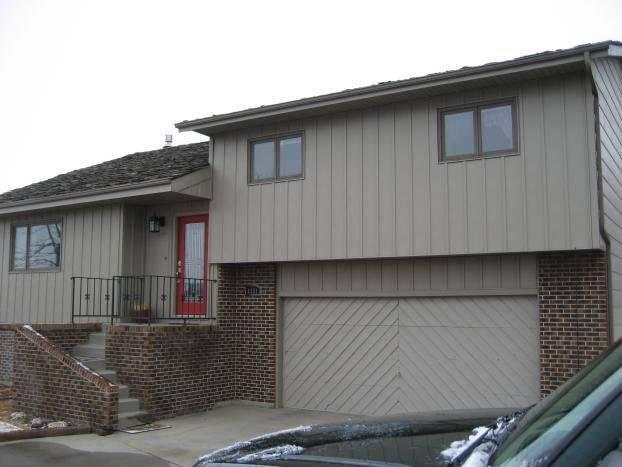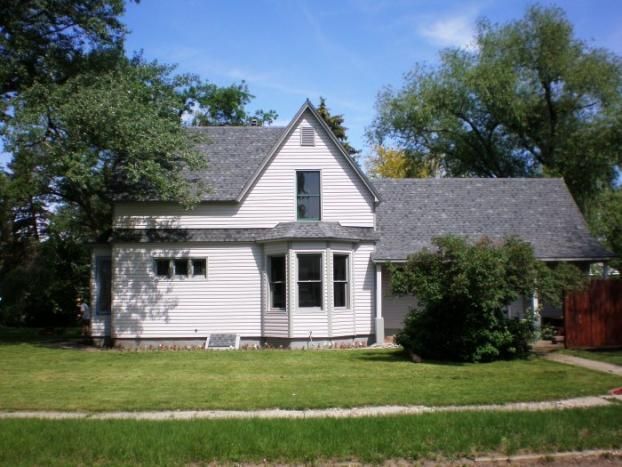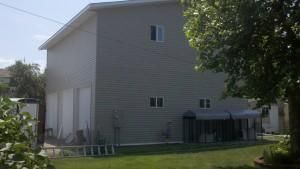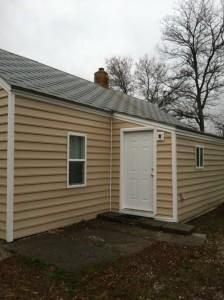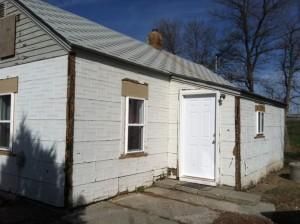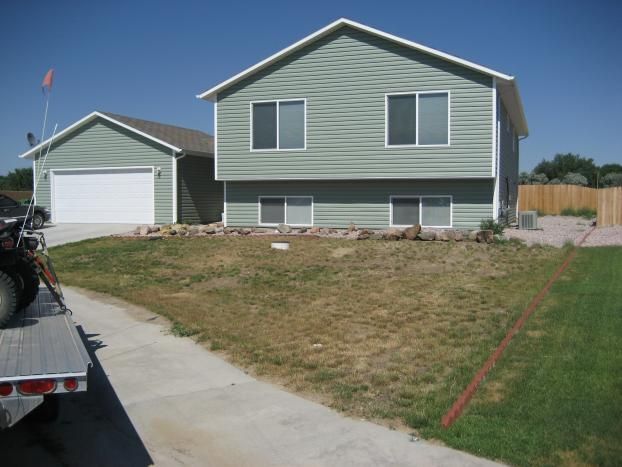 At C's Exterior Designs, we understand how devastating hail damage can be. That's why we provide hail damage repair services that are as thorough as they are effective. Our courteous, compassionate damage repair professionals will take the time to thoroughly assess your hail damage and come up with solutions to restore your property. And if you have questions about our progress, we'll be happy to answer them every step of the way.
If your property has suffered hail damage, ours is the team to trust. Call C's Exterior Designs today to schedule your free estimate.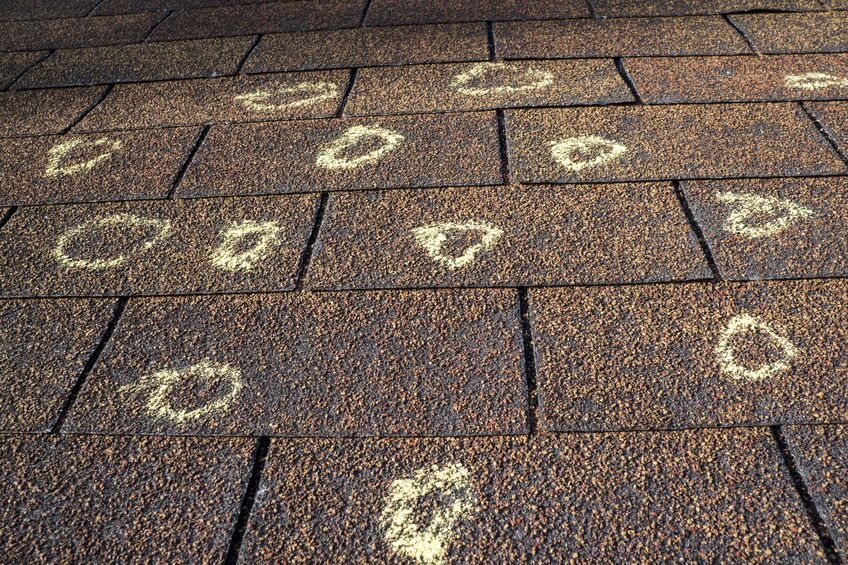 Identifying Roof Hail Damage
Hail damage to your roof looks differently depending on the material. Asphalt shingles may show loose granules exposing the roof felt where wood shingles might show splits or notches out of corners and edges.
The biggest problem with damaged roofing materials is the possibility of water penetrating the material to the felt or even plywood underneath. This can cause leaking into your attic space where you may not even realize it's further damaging your home. If the roof leaks through into the interior, you will be faced with a much bigger problem.
Get your roof inspected ASAP by a trusted, experienced contractor like us after a storm to keep the costs as low as possible.
When a storm wreaks havoc on your siding, the first thing you should do is contact a siding contractor, like C's Exterior Designs. We will inspect the damage and give you a clear, specific estimate so you are already armed with accurate information before you call the insurance company. We are happy to negotiate with your insurance company on your behalf to ensure you are getting every possible detail included in your claim. You don't want surprises so it's in your best interests to have an advocate on your side who has experience dealing with insurance claims.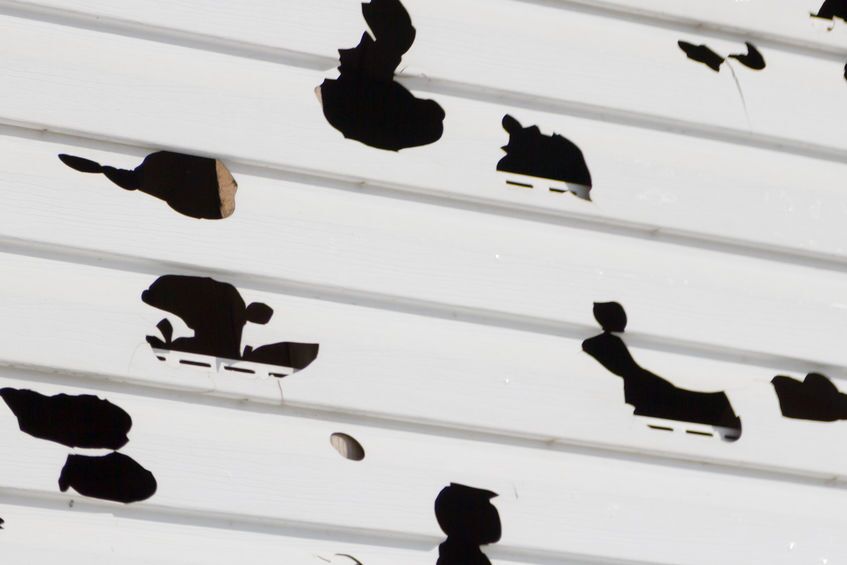 General Do's and Don'ts for Handling Hail Damage
DO: Meet with a contractor. Get an estimate up front so you are armed with data independent of your insurance company.
DO: Use a contractor of your own choice. You shouldn't feel pressured to use a contractor because the insurance company told you to. Those companies typically have the insurance companies interests in mind, not yours.
DON'T: Accept the adjuster's first offer. Sometimes they will downplay the damages or forget to add in all the details needed to do the job right.
DON'T: Sign with any contractor that shows up at your door. These are called 'Storm Chasers' and they don't have knowledge of the local weather patterns or snow loads and promise fast and cheap service. Researching local companies will get you the best result and best service available.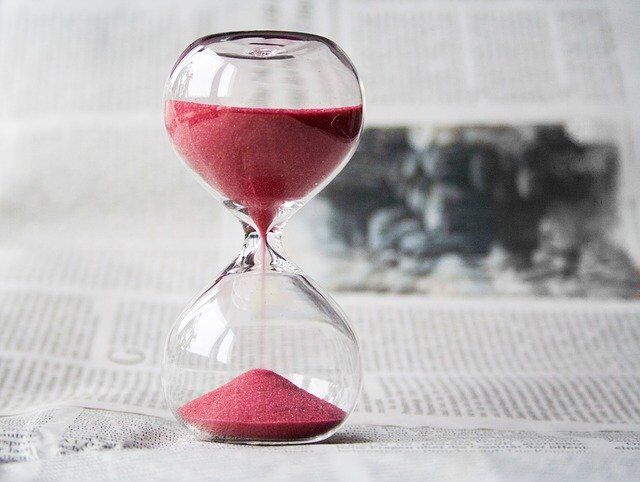 The Importance of Acting Quickly
The Billings area has seen a handful of storms over the last few years causing many phone calls to our local contractors. The longer you wait, the more your neighbors and other property owners will fill in their schedules ahead of you.
Mold and rot are a danger to consider if water can penetrate the roof or side walls of your home from hail damage. A much bigger problem can evolve from leaving damaged sections, pieces or holes untreated or uncovered.
We ordered a Provia Craftsman door and storm door from C's Exterior. We were doing a complete replacement of the the entire front door including the storm door. The door was a custom build and color. The match was perfect and the door was exactly what we ordered. The installation went off without a hitch. We were very, very pleased with the entire process. We ordered a high end door and that's what we received and the whole process was great.
I would highly recommend C's Exterior Designs. They replaced the siding on our house and garage. Very professional and our house looks very nice.
I am so grateful to Dale and C's Exteriors for getting my house back together so quickly! Dale responded right away to addressing my destroyed house (windows/roof/siding) from the horrible hail storm. He worked and dealt with the insurance company, with always my best interest in mind. The people working on my house were courteous and fast workers, leaving the area better then how they found it. I am impressed with the follow-up and commitment that Dale and C's Exteriors have given my family over the years! Heartfelt THANKS!!
After talking things through w/ the salesman, I chose the best window for my situation & I couldn't be happier w/ the service I received. Nate Weaver was awesome & I will definitely be calling him again for the rest of the windows & siding!
From the time they started until the time they finished their work was impeccable! The workers are wonderful and friendly. Each day they set up their work stations and tore everything down before they left each evening. This was extremely nice of them to not leave their stuff lying around our yard. Our house looks completely different! The neighbors can't stop telling us how nice and beautiful it looks, and they even mentioned the hardworking men that completed our home. One neighbor said "those guys don't stop moving. I can't believe how fast they tore everything down and got your new siding on!" Every employee we worked with was outstanding! If you need new siding, roof, gutters and etc, work done, C's Exteriors is the business for you!!!