You should be able to trust the company and individuals who are putting the lid on your most valuable asset. If it's done wrong, you could face thousands in damages from water leaks or unstable, insecure materials. Don't risk this important investment to just anyone. You want to make sure you hire an experienced, professional exterior design company that has experience in Billings weather patterns from hail to high winds, to snow loads.
We understand your concerns and take every roofing project seriously, treating it with care and expert attention to detail. Our professional roofing contractors are experienced in the proper techniques for valleys, drip edge, ridge cap, boots for pipes and every component needed for the successful completion of your project.
You Need A New Roof If You Have:
Rotting on or Around Your Roof

Mold & Moisture in Your Home
As your local roofing contractor, our top priority is protecting your home with a strong, durable new roof by providing professional installation and a great experience!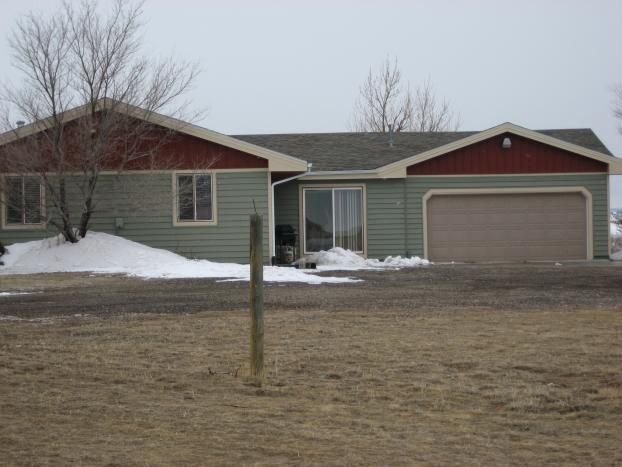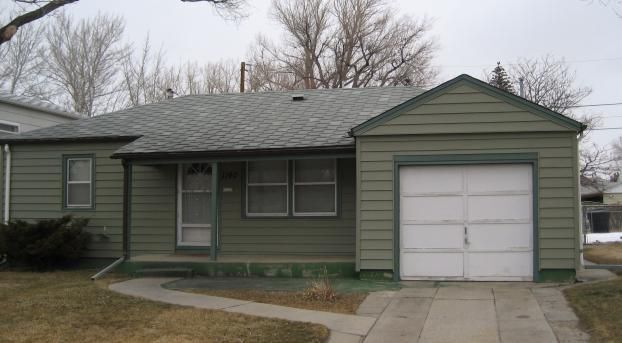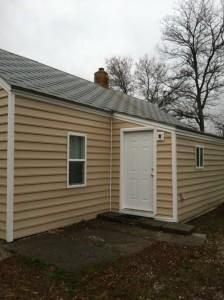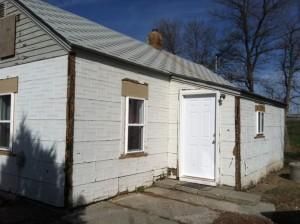 Two Types of Roofing Products We Offer
Metal roofing materials are extremely durable and come in dozens of colors and profiles for the perfect look.
When you hire us as your local roofing contractor:
Step 1 - Planning a Roof Replacement
The first step is planning and estimating. We measure the roof surface area to determine the amount of material needed and the time involved for installation. The time estimate is affected by the steepness, number of peaks, valleys, vent pipes, chimneys, or other holes to work around.
All of your current roof material will be removed and disposed of to provide a clean surface for the installation of new shingles.
Step 2 - Assessing the Roof
Once all the original material is removed, we'll be able to assess the condition of your roof structure. We look for water damage, holes, surface damage and adequate ventilation.
Step 2 - Installing Underlayment
Next comes the installation of drip edges and underlayment. This step provides an extra layer of protection between your home and the elements.
Step 2 - Installing the Roof Material
Installation of roofing material begins at the bottom edge of one side of your roof. We work our way up that side laying each piece slightly over top of the prior piece to ensure water doesn't crawl up underneath any shingles. Valleys take planning and expertise to ensure they are laid on properly and finally, the peaks are completed last. Asphalt shingles are installed in rows from the bottom up and metal roofing is installed in long sheets from one side to the other.
Step 6 - Cleanup and Review
As your roofing contractor, the final step we will take is a final visual review of the project, looking for details like consistency and finishing touches. We'll thoroughly clean up our work areas to leave your property pristine and in great condition.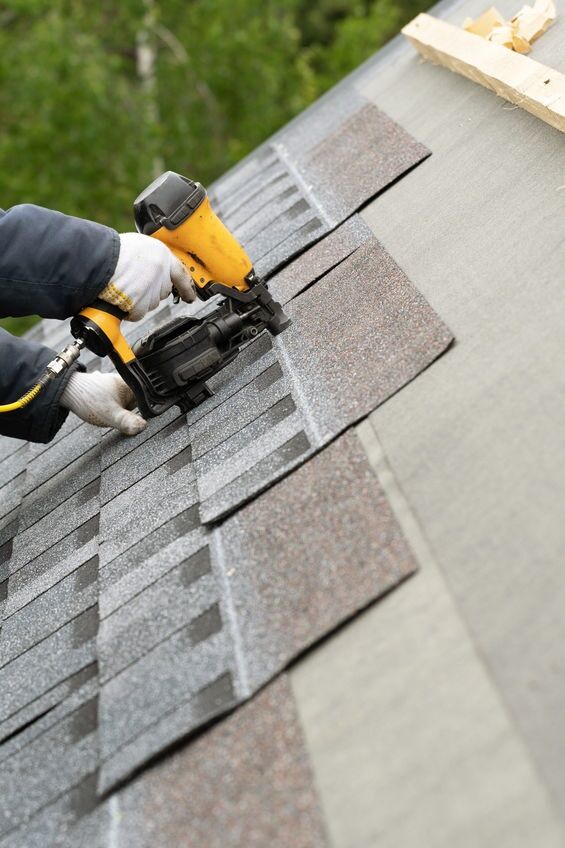 We ordered a Provia Craftsman door and storm door from C's Exterior. We were doing a complete replacement of the the entire front door including the storm door. The door was a custom build and color. The match was perfect and the door was exactly what we ordered. The installation went off without a hitch. We were very, very pleased with the entire process. We ordered a high end door and that's what we received and the whole process was great.
I would highly recommend C's Exterior Designs. They replaced the siding on our house and garage. Very professional and our house looks very nice.
I am so grateful to Dale and C's Exteriors for getting my house back together so quickly! Dale responded right away to addressing my destroyed house (windows/roof/siding) from the horrible hail storm. He worked and dealt with the insurance company, with always my best interest in mind. The people working on my house were courteous and fast workers, leaving the area better then how they found it. I am impressed with the follow-up and commitment that Dale and C's Exteriors have given my family over the years! Heartfelt THANKS!!
After talking things through w/ the salesman, I chose the best window for my situation & I couldn't be happier w/ the service I received. Nate Weaver was awesome & I will definitely be calling him again for the rest of the windows & siding!
From the time they started until the time they finished their work was impeccable! The workers are wonderful and friendly. Each day they set up their work stations and tore everything down before they left each evening. This was extremely nice of them to not leave their stuff lying around our yard. Our house looks completely different! The neighbors can't stop telling us how nice and beautiful it looks, and they even mentioned the hardworking men that completed our home. One neighbor said "those guys don't stop moving. I can't believe how fast they tore everything down and got your new siding on!" Every employee we worked with was outstanding! If you need new siding, roof, gutters and etc, work done, C's Exteriors is the business for you!!!
Advanced Roofing Contractor
Our advanced technology 3-D interactive software allows you to try on different materials and colors to see how it will look before you buy. Try it out and see what shingles versus metal roofing will look like with your current siding and landscaping. This allows you to play around with the look to get exactly what you want without any surprises.
How Your Roof Style Affects Replacement Cost
Hip Roof
A hip roof has a central point with all sides sloping down from it. It tends to be more expensive to build due to the complexity of trusses and installation. Since there are more ridges and more surface to cover, the roofing materials are typically more expensive.
If you have this style of roof, your replacement estimate will likely be higher compared to a gable roof or flat roof. Talk to our roofing contractors to get a detailed estimate on replacement costs.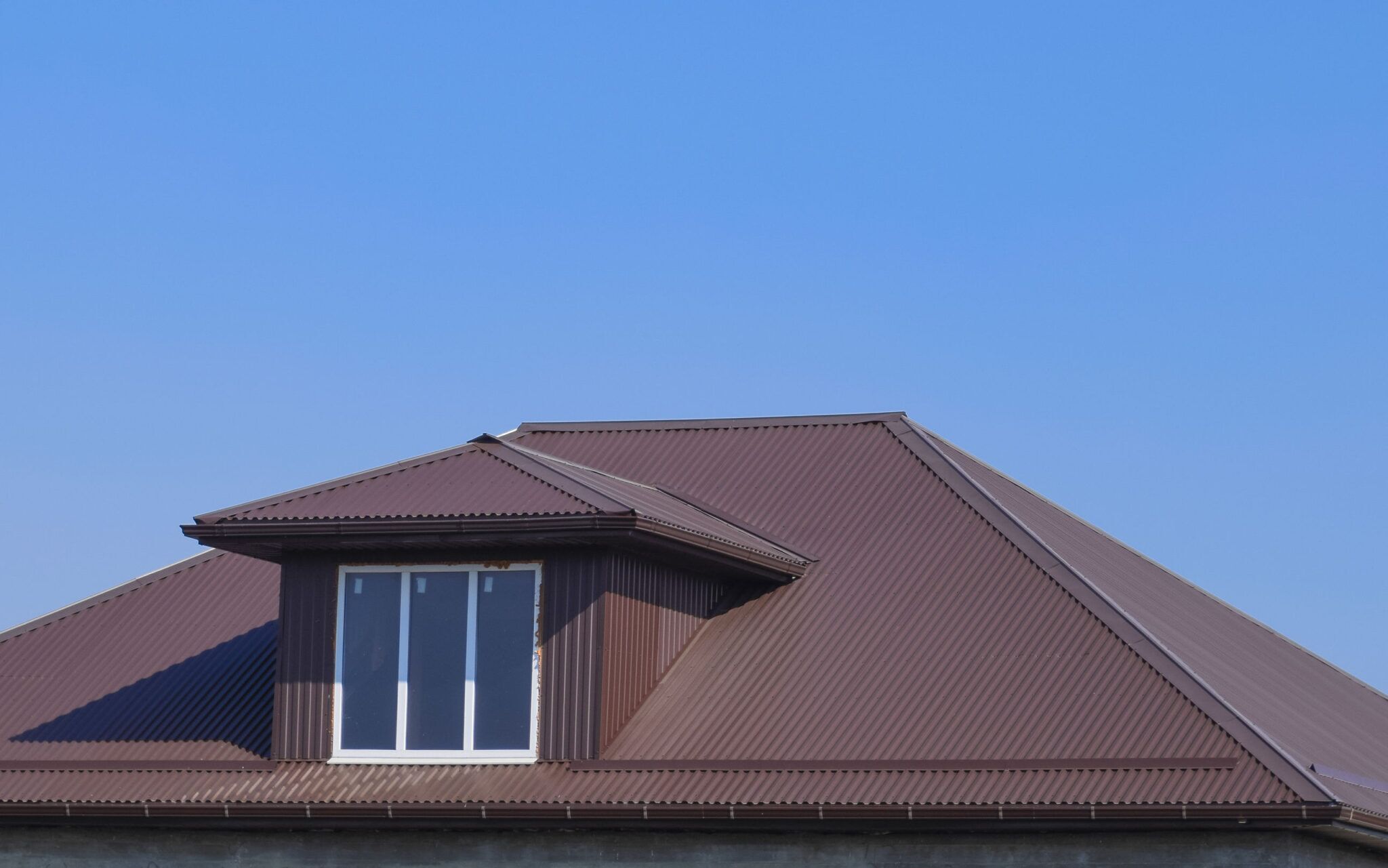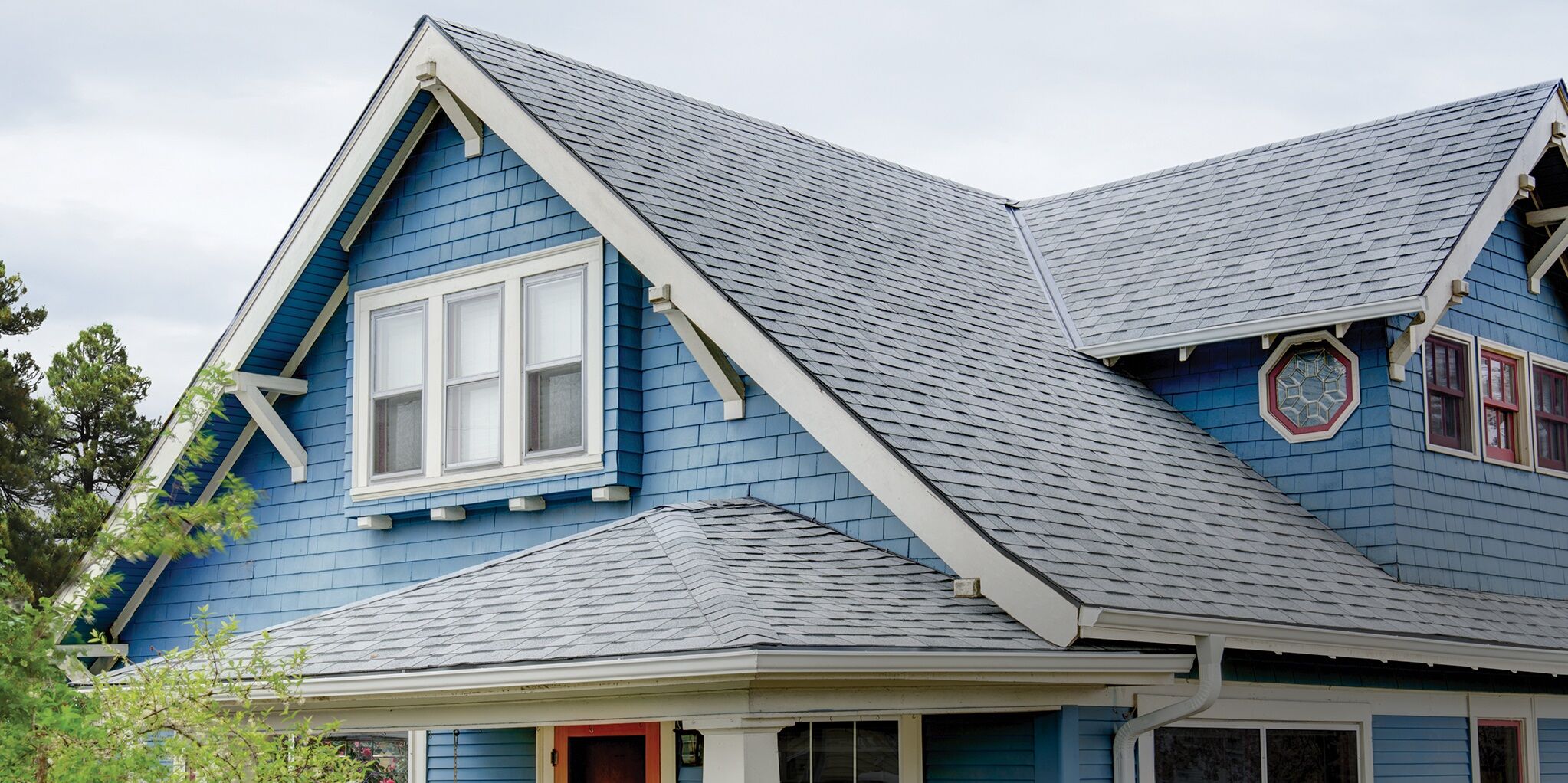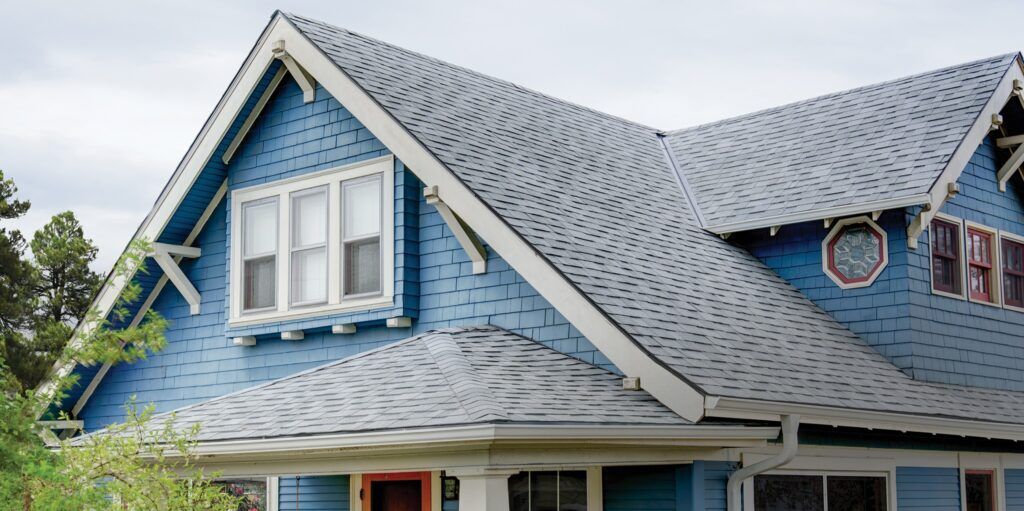 Gable Roof
A gable roof has one main ridge and two sides sloping down to the walls. This style of roof tends to be less expensive to build and re-roof if replacement is necessary. The gable roof is easier to build with straightforward trusses and structure. The roof material installation is also easier and takes less time than a hip roof.
However, like this image shows, having multiple ridge lines and secondary roof sections adds to the complexity of your roof replacement and costs.
Pitch
The higher the pitch of your roof, the higher the cost of roofing it. If the pitch is 8/12 or 10/12 or steeper, it becomes more dangerous and challenging to install roofing materials. Your roofing contractors will need to have safety harnesses and rope off while on the roof. Extra equipment might need to be brought in to reach higher and steeper sections safely.
Whether you are considering asphalt shingles or a metal roof, our roofing experts will want to see the project and the scope of the pitch in order to provide an accurate estimate.