An affordable option for your Billings, Montana or Northern Wyoming home!
A popular choice for homeowners, vinyl is quick to install, simple to maintain and one of the most affordable siding options you can choose. Hundreds of color options are available and are baked in so this type of siding doesn't need painting for maintenance. Vinyl's color is 100% homogenous meaning the color on top runs all the way through. Therefore, the color can not be mechanically abraded, scratched off or stripped.
Benefits of vinyl as a siding material
Variety of colors in both horizontal and vertical styles
Textures are also available for a wood or shake/shingle style
Often used as a retrofit option to place over old wood siding
Installs in strips with interlocking edges
Affordable
Maintenance-free
Won't warp or rust
Manufacturers offer warranties
Numbers Speak for Themselves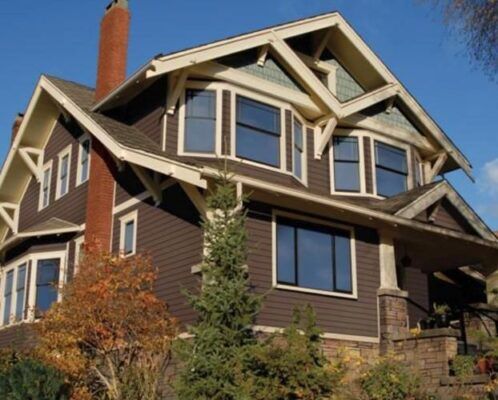 Our experience in selecting and installing siding comes from literally thousands of projects over 25 years. Our design team will help you select the right style for your vision, provide a fast, easy estimate and schedule your project for professional, courteous installation.
You will be so happy not only with the way your home looks, but also with the expert customer service you receive working with C's Exterior Designs.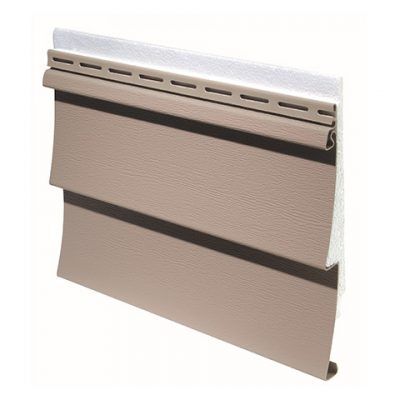 This system includes both insulation and vinyl in combination.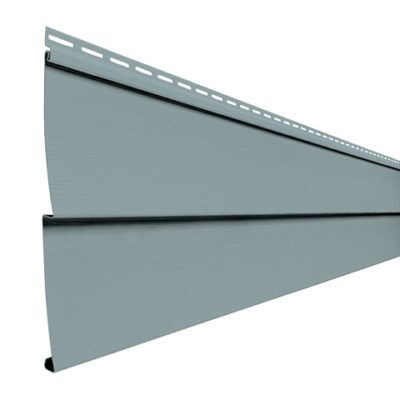 Traditional vinyl with 5″ reveal.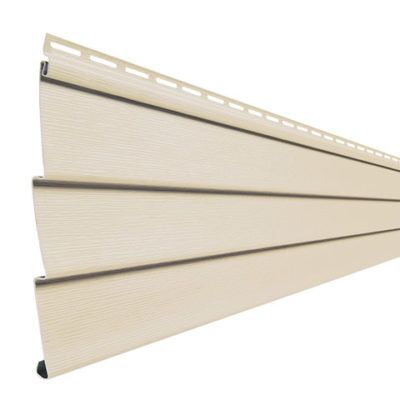 Vinyl with a textured, wood look.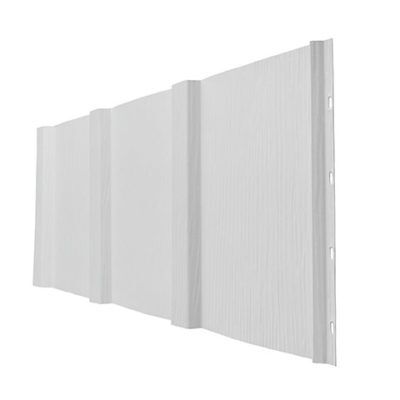 Vertical vinyl in a board and batten style.
Traditional siding with an added beading detail along each edge.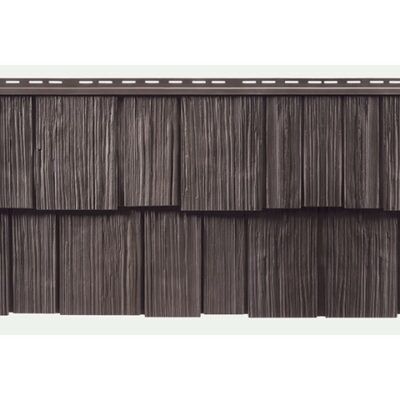 Cedar shake looking vinyl siding.
We ordered a Provia Craftsman door and storm door from C's Exterior. We were doing a complete replacement of the the entire front door including the storm door. The door was a custom build and color. The match was perfect and the door was exactly what we ordered. The installation went off without a hitch. We were very, very pleased with the entire process. We ordered a high end door and that's what we received and the whole process was great.
I would highly recommend C's Exterior Designs. They replaced the siding on our house and garage. Very professional and our house looks very nice.
I am so grateful to Dale and C's Exteriors for getting my house back together so quickly! Dale responded right away to addressing my destroyed house (windows/roof/siding) from the horrible hail storm. He worked and dealt with the insurance company, with always my best interest in mind. The people working on my house were courteous and fast workers, leaving the area better then how they found it. I am impressed with the follow-up and commitment that Dale and C's Exteriors have given my family over the years! Heartfelt THANKS!!
After talking things through w/ the salesman, I chose the best window for my situation & I couldn't be happier w/ the service I received. Nate Weaver was awesome & I will definitely be calling him again for the rest of the windows & siding!
From the time they started until the time they finished their work was impeccable! The workers are wonderful and friendly. Each day they set up their work stations and tore everything down before they left each evening. This was extremely nice of them to not leave their stuff lying around our yard. Our house looks completely different! The neighbors can't stop telling us how nice and beautiful it looks, and they even mentioned the hardworking men that completed our home. One neighbor said "those guys don't stop moving. I can't believe how fast they tore everything down and got your new siding on!" Every employee we worked with was outstanding! If you need new siding, roof, gutters and etc, work done, C's Exteriors is the business for you!!!
Vinyl siding offers many benefits to upgrading your home's exterior. Low maintenance, affordable, easy to install are the top reasons it is such a popular choice. With a large selection of colors and different styles, this type of material might be the right choice for you.